Posted - 11/30/2013 : 21:52:45



---
I knew from the pictures that the Marauder was no beauty queen before I purchased it but I don't think I was prepared for what I saw when I opened the carton. The envelopes I use for my tax returns have more figure than does the original stock. On top of that The ambidextrous "Monte Carlo" stock is so meaty it looks more like a leg of lamb than a stock. The checkering is simply awful and is only surpassed by the horrendous "Benjamin" etched in the bottom of the Forearm. I realize that as far as PCP 's go the Marauder is an entry level repeater but IMO the cheese checkering , Benjamin etching and the one step finish on the stock just makes it look cheap to the point that I found my self embarrassed to pull it out of my case. At lease it shoots well.



I knew that the nondescript hardwood stock was not going to be a pretty piece of wood but I had to do something about the checkering and the bulbous club of a stock. I also hollowed out the stock under the butt plate/pad.
I removed the left hand cheek piece.



I whittled out a slight hollow in the right hand cheek piece and sharpened it's border to give it a more classic look.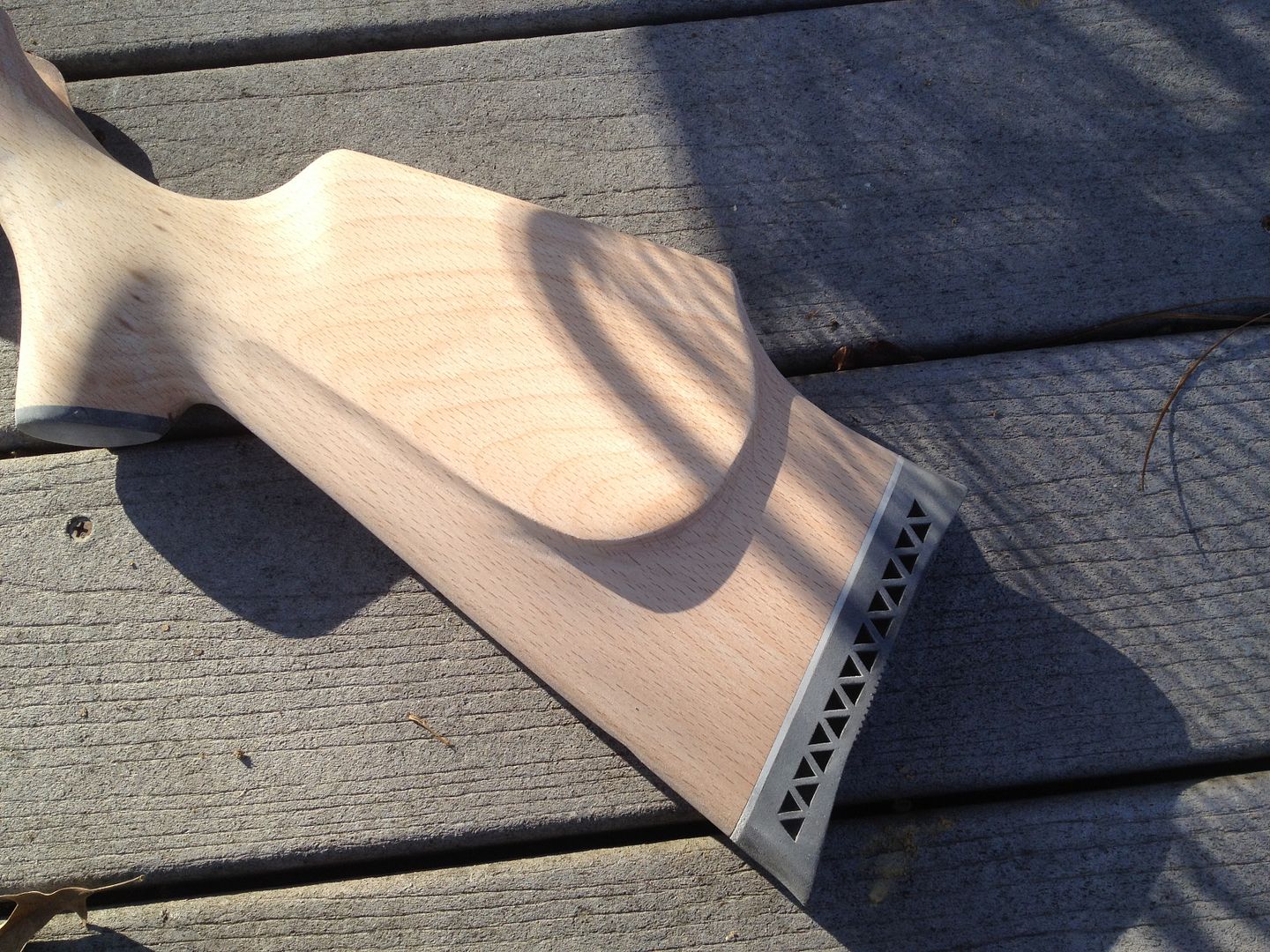 I also rounded out many of the contours on the forearm.



I tried a little stain even though I am far from finished with prepping the wood. It is going to take a lot of work to get the wood to look like much more than a stained apple crate but I'm determined.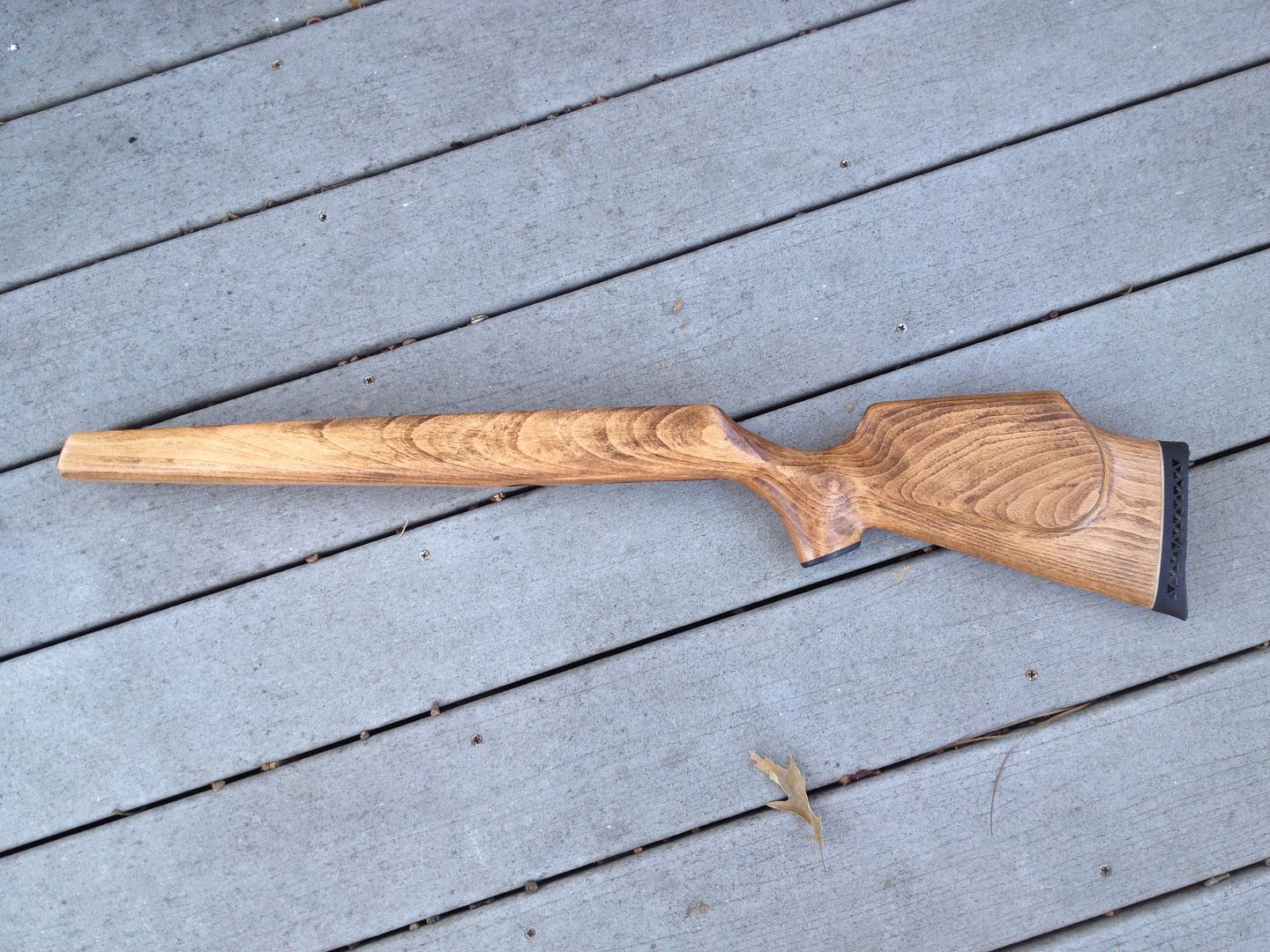 Before:


After:




When I finish I will put on a hand rubbed oil finish.

The stock started out topping the scales at 55.3 ounces and after the alterations was 50.1 ounces.
---


Phil
"They that can give up essential liberty to obtain a little temporary safety deserve neither safety nor liberty."

Benjamin Franklin
---
Edited by - skunkhome on 11/30/2013 21:57:01